Sundose Mix
Monthly personalised supplement box tailor-made to support your health goals & lifestyle.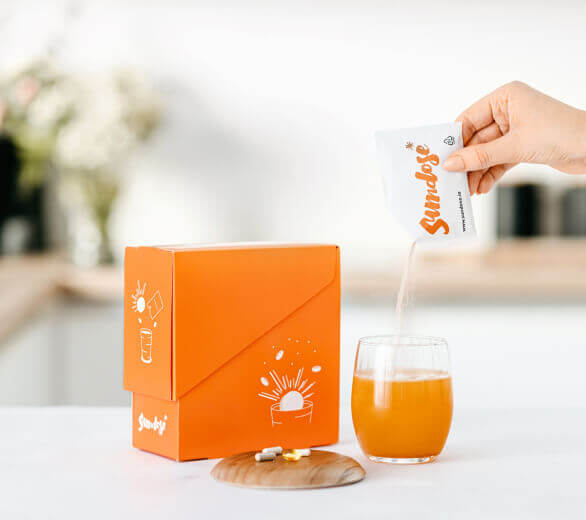 Sundose Mix
Monthly personalised supplement box tailor-made to support your health goals & lifestyle.
What's included:
Smart personalisation

30 supplement sachets

Sustainable packaging

Ongoing support from dietitians and our app
One-of-a-kind. 100% personalised supplement. Just for you!
Sundose is your all-in-one uniquely personalised nutrient mix. It evolves with your changing lifestyle and individual health needs. To customise your formulation, we use a smart health assessment, blood test results and other relevant health data you provide.
Every Sundose supplement is 100% unique.
Every nutrient mix can be more accurately tailored to your changing lifestyle.
You decide how much you pay based on your changing needs & budget each month.
Only pay for what you need each month
You are in control to choose your final formulation and the price you pay each month. Our role is to help you decide what's best for your body to achieve your goals. You won't waste money on an oversupply you don't need and you won't generate any unnecessary waste.
That's better for the environment, and your wallet!
Guaranteed best value for money
To calculate your price, we use current, fair market rates for your chosen quantity of each ingredient. You will have full transparency to see how each individual ingredient adds up to your final price.
Guaranteed quality ingredients
We guarantee the highest quality supplements, with none of the preservatives or artificial fillers that are common on the market. Our suppliers meet the highest standards of safety, and each mix is delivered to you fresh from our laboratory. This is why it has a short shelf life (90 days) and should be kept in a cool, dry place. Every part of your Sundose mix is designed for maximum efficacy!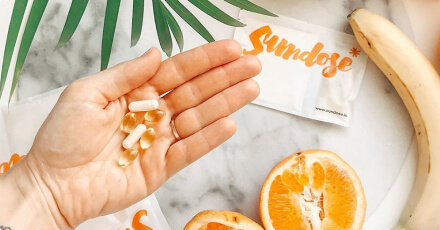 When ordering, you will be able to choose the taste of your Sundose based on your personal preferences. You can either set up the level of sweetness and acidity, or choose the option without any taste (without the natural orange aroma or sweeteners, such as erythritol or stevia).
What does Sundose cost?
We check your dietary needs
First, you complete our free, smart health survey. It will help you identify your real health needs.
We customise your offer & you choose your mix
Average price ranges
Subscription (from -15%)
~ 0.00 – 0.00 GBP / Day
One-off purchase
~ 0.00 – 0.00 GBP / Day
Your final price depends on your choice of each ingredient and its quantity.
You decide how much you pay each month based on your priorities.
You can choose to make a one-off purchase or subscribe to save up to 25% per month!
To reveal your individual custom mix and price, go through the full personalisation process.
Our Promise
Sundose is your all-in-one daily supplement sachet, tailored individually to you. Every element of your unique nutrient mix is designed for maximum effectiveness.
Our team makes sure that your mix is accurately tailored to the real needs of your body and lifestyle, and that the formulation evolves with your changing needs - whether it's a change in season or to thrive in a new life stage.
Apart from a complex of vitamins and minerals, your individual formula may also contain probiotics (live bacteria cultures), omega-3 fatty acids, herbal extracts, superfoods and antioxidants.
Sundose is your unfair advantage for reaching your health goals!
Our Formula
Developed by recognised scientists, nutrition experts and dietitians.
Supported by the latest scientific research & years of expert knowledge
Individually reviewed by our nutrition experts before production
Each month you will receive 30 all-in-one supplement sachets that contain only the most important ingredients you really need. We advise you to take your daily dose regularly, every morning, right after your breakfast.
All you need to do is to dissolve your powder in a glass of water. If your set also contains capsules, you can drink them with the prepared solution or a second glass of water.
The convenience of 1 sachet per day helps you maintain regularity, which is key for effective supplementation. Plus, with its compact packaging, you can take it with you anywhere you go!
Convenient and Effective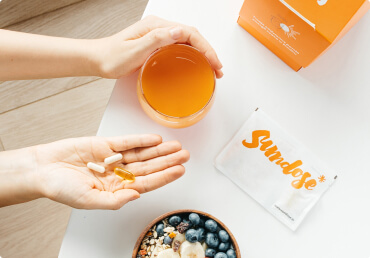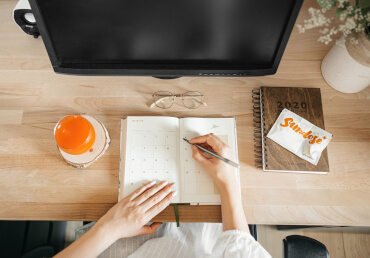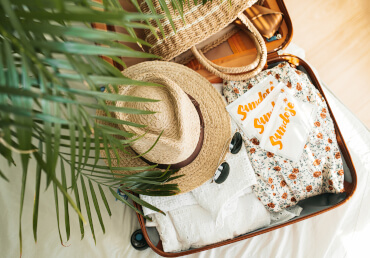 Eco and Pure
Sundose makes it easy to be more

sustainable & eco-friendly!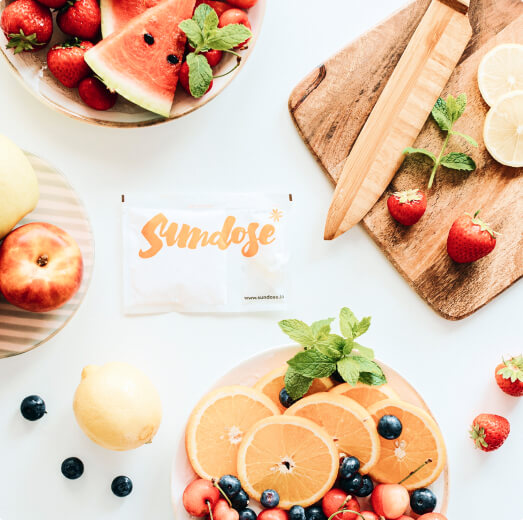 #100% #eco #nosugar #nopreservatives
Sundose makes it easy to be more
sustainable & eco-friendly!
If you were to buy all the ingredients in your monthly Sundose separately, you'd be generating far more packaging material, much of that being plastic. Sundose combines all the essential ingredients into one recyclable sachet.
Most importantly, you won't end up with any unused capsules, powders and tablets, meaning less waste and no wasted money!
With Sundose, you only pay for high quality, 100% pure ingredients. We promise you're not paying for any artificial fillers and preservatives you don't need.
Pssst.
Remember that, unlike most of the supplements on the market, our product is free from artificial fillers, preservatives and colourants. This is why you Sundose is best stored in a cool, dry place to keep it fresh, and should be consumed within 90 days.
Why supplement with Sundose?
Smart Personalisation
Each formulation is blended individually in our laboratory and 100% tailored to your lifestyle and needs by our nutrition experts. Based on the health survey and blood tests, our smart algorithm will recommend the right formulation to you. Sundose can be tailored to your needs at different life stages, such as pregnancy, as well as dietary requirements like gluten free or vegan diets. You will get and pay only for what your body needs.
Ongoing support & adjustments to your mix
Each Sundose formula is just like you - unique and always changing. Month by month, our algorithm together with our dietitian will assist you in perfecting your formula. We will take into consideration your health condition, lifestyle habits, medications, country regulations, as well as any specific health exclusions. We will also analyse and adjust based on new data you have gathered, such as your most recent blood tests.
All-in-one sachet (complete & compact. just easy)
Sundose makes taking supplements easy and effective. We provide you with all the nutrients you need in 1 convenient sachet a day, and deliver it straight to your door every month. We'll create your ideal mix from a combination of up to 43 different vitamins, minerals, essential fatty acids, probiotics and bioactive substances. And you'll get exactly what you need.
High Quality Ingredients
We only choose proven ingredients that meet the highest European standards. Each ingredient is in its most bioavailable form, which means that the supplement is easily absorbed by your body. It is 100% pure and free of any unnecessary substances, such as preservatives, colourants or fillers. This also means that you need to keep it in a cool, dry place.
Sundose can be tailored to the needs of pregnant and lactating women according to the recommendations of your locally recognised gynaecological society. In this way, we help take care of all the necessary nutrients for mother and baby.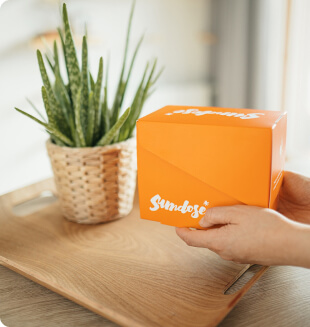 Hey, did you know most of our customers start feeling better within the first month?
Generally, we expect it to take a few months to start feeling the benefits of your new supplement plan. We encourage all our customers to work with our dieticians to periodically adjust and optimise their Sundose mix. Keep in mind that a systematic approach to your health will deliver the superior long-term health outcomes you want!
14 April 2019
Opinion on whether Sundose works or not is very subjective. However, since I started using it 5 months ago I have never been ill, and I always have high energy for my work, training and other activities, I am just feeling well. I think that it is Sundose, as well as of my diet and active lifestyle. I am super happy with my current situation and I am not planning to stop 💪.
20 January 2020
Have been using Sundose for almost a month now & I've noticed my energy levels have boosted a lot compared to where they were before. I concentrate better and feel like I can get more done without feeling tired like I had been. The staff are excellent, always answering any questions and ready to help. It's so easy to use and keep up with. The drink is a genius idea, tastes really good too, I was worried that I wouldn't like it but, it's great. Would definitely recommend !!
30 November 2019
I'm very happy with my Sundose vitamins. They were formulated perfectly for my individual needs and I love that they are fresh with no preservatives or bulking agents. I feel energised and confident that my body is feeling the benefits already and I'm not even halfway through my box yet. It's great that my supplements have also been made vegan for me. The algae oil omega capsules are very cool! I couldn't recommend a better brand of supplements, thank you! 🍊🧡
Read our 1525+ reviews.
Personalise and order today. Delivered within a week!
1. Check your real needs.
Complete the free, smart health assessment developed by our experts. To identify your body's needs, we will ask about your health, lifestyle and daily habits - both the good and bad ones ;)

Don't worry if you are not sure about some answers, or if you would like to add something important for us to know. You can do it later in the survey. We will take into consideration all your dietary exclusions.
2. Tell us what you want to achieve.
Now that we understand your daily nutrition challenges, you can take control and define what goals are the most important for you this month. It could be your immunity, mind, skin or any other area that you want to focus on.

Our proprietary science-backed algorithm will then mix all the essential nutrients you need in the right proportions and recommend packages tailored specifically to you. You will be able to adjust your final supplement based on price and the type and proportion of each ingredient in your final mix.

If you want to add any other health data, please consult our dietitian to complete all the information you didn't have a chance to provide. This could include your blood tests or any prescriptions. We can also recommend tests you might like to take!
3. You create. We blend and deliver.
Now, sit back and relax! Your unique formulation gets approved and goes to our laboratory where we blend your Sundose. Since every order is produced individually, our experts will need up to 7 days to deliver your Sundose box.

Upon receiving your convenient monthly supply of 30 sachets, you can start building your healthy, sustainable habit with just one sachet a day! From day one, you will see how easy we make it for you. Just remember to keep them in a cool, dry place to keep everything nice and fresh!
4. Feel better and better. Make it more perfect every month.
Before the end of the month, we'll be in contact to ask about your experience. Based on your feedback, we'll help you optimise your mix.

Consult our dietitian to make further mix improvements. We will further support you in progressing through your healthy lifestyle at each step. We are happy to answer all your questions and concerns. Anytime you need, for free!
Sundose evolves with you!
And so… the longer you are with us, the better your formula becomes!